Rates

5th & 6th persons are $25/ night/person (2 max)    

Friday, Saturday & Holidays

$219 / night 

3rd & 4th persons are free

Includes Continental Breakfast

Sunday - Thursday $209 / night 

3rd & 4th persons are free

Includes Continental Breakfast

New Years Eve (Dec 31 - Jan 1)

$244/night

3rd & 4th persons are free

Dogs are $25 / night.   Dogs only.  

Sorry, no other animals can be accommodated. 

Voice: 

 (815) 777-4200

​Slower response.

© Copyright 2016 Galena Log Cabin Gataway. All Rights Reserved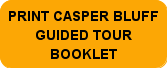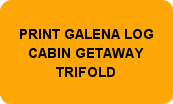 The Webervations website will not figure the total amounts due. For example, sales tax, extra persons, dogs, and other extras are ignored.

Text:

(815) 777-4200

Faster response.